Party Entertainer for all your children's & family events
"Paul is quite simply the best children's entertainer you could hope for. From the moment you book your party you know you are in safe hands. Courteous, professional, punctual to the minute and a wonderful performer who will deliver every time. You will not be disappointed and neither will your guests. Thank you Paul, it will be a party Aaron will treasure for a long time to come." Gwenda Donaldson, Bolton.
Do you want a stress free amazing party?
Looking for a magic show or a complete party package with amazing magic, hilarious unique puppets, ventriloquism, music, games & prizes?
From 50 minutes – 2 hours.
Are you looking for a great children's entertainer with years of experience?
Do you want a stress free party that will be the talk of the school playground?
Amazing magic and unique puppets that interact with the children.
Professional, reliable and friendly. Paul gets booked again and again by parents, Schools and Libraries.
Easy to book with all bookings confirmed online and re confirmed the week of your event.
Receive handy tips & advice on having a succesful event.
Find out why Paul is one of the most in demand entertainers in the North West and gets booked up months in advance and sometime a year in advance by parents just like you.

"You were brilliant!" Peter Kay. Bolton.
"Just a quick note to say thank you for entertaining the children & adults, so brilliantly during the party, everyone was so impressed. You are excellent at what you do, the children love you and I will definitely recommend you to my friends." Sian Evans. Warrington.
"The children all enjoyed themselves as was obvious from their faces, shouts and general excitement, and we've had several messages of thanks for a wonderful party." Anna Basford. Bowdon.


"A lot of the mums said how "buzzing" the kids were when they got home & that you were the best entertainer they had seen. Imogen said it was the best party she had ever had and as a mum, it warms my heart to know she had such a good time." Ann & Clive Butler. Warrington.


"The best party ever! Thank you so very much." Lisa and Mike Race. Warrington.


"You certainly did take the 'stress' out of the party! Thanks again." Pam Jeffs. Northwich.


Paul has been entertaining at children's and family events for 30 years.
From audiences of 5-1000 including Birthday Parties, Schools, Libraries, Holiday parks & Corporate Events.
Get in touch today and find out how easy it is to make your next event amazing!
Do you wants reactions like this at your party?
THE BEST REVIEWED CHILDREN'S ENTERTAINER IN YOUR AREA!

Fill in an enquiry form now to check availability and prices.
To check availability & for more information Call now tel: 01744 731507 – mb: 07447 457214
Amazing magic & hilarious, unique puppets for a party to remember.
For the best party ever call now before your date disappears.
Check out the testimonials page to find out why Paul is your best choice.
What packages do we offer?
A fun filled 50 minute magic show with puppets & ventriloquism, the birthday child is the star of the show and gets to help out with a special magic trick, they get take home balloon sculptures and a magic wand for helping. Just perfect for children age 4-10.
A two hour stress free party package, which includes, fun filled, amazing magic, puppets, a short break for the children to eat the party food, then music, snow machine, games and even includes prizes. Perfect for children age 4-10.
For younger children age 3 & 4 we also offer a 90 minute show with a mixture of magic, puppets, party dancing, games and a snow machine.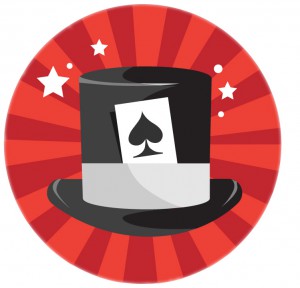 Est. 1986
Pay your deposit with Paypal