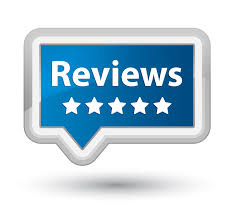 What my clients say about me is very important. Below you will find some recent testimonials from my valued clients.
"Mummy he was the funniest man ever, I want him at my party", are the words that came from my 5 year old son last November after watching Paul perform at his friends birthday party. The next day Paul was booked even though it was another 10 months until his party. Everyone thought I was crazy booking my sons party so far in advance but we didn't want to miss out, not any magician would do! Paul has been great during the booking procedure and very accommodating with all our requests. Now the words out of my sons mouth are 'how many more sleeps until Paul is at my party. The 3rd of September can't come quick enough we can't wait to see Paul again! Melissa Platt, Bolton.
"Thank you for being a part of our very special day. In fact I'd go as far to say that you were the key to the success when it came to our wedding, which had so many children attending.The feedback I got from the kids and parents was outstanding. I know that both William and Ava thought you were the bees knees and still talk about your puppets. We have such lovely photo's of our children in fits and giggles and with the most amazing expressions and that's down to you.So thank you so very much for making our wedding day so memorable for so many. You're Awesome – That's Official!" from Jenna, Will, William and Ava White. Chester.
"We just wanted to say Thank You for the wonderful party you did for our daughter (Imogen's) birthday. All the children & the adults enjoyed it. A lot of the mums said how "buzzing" the kids were when they got home & that you were the best entertainer they had seen. Imogen said it was the best party she had ever had and as a mum, it warms my heart to know she had such a good time." Ann & Clive Butler. Warrington.
"I would just like to say a huge thank you for making Jennifer's party such a great success. She had a fantastic time and it will certainly be a birthday that she will remember. As a teacher I know how difficult it is to engage children for a length of time , but you have a lovely, professional manner with the children and kept them involved all the time with the different elements of your performance. I had a lot of positive feedback from the parents and I certainly wouldn't hesitate in recommending you to others. You certainly did take the 'stress' out of the party! Thanks again." Pam Jeffs. Northwich.
"I just wanted to thank you again for the fantastic job you did for us, Joseph and his friends. The children all enjoyed themselves as was obvious from their faces, shouts and general excitement, and we've had several messages of thanks for a wonderful party." Anna Basford. Bowdon.
"What else can I say except a huge thank you for making Max's party a great success. The children were absolutely captured with the magic show and the puppets and the games you played following the food were just great. What all the parents commented on was the way you got them involved too. Everybody, especially Max had a fantastic time. The best party ever! Thank you so very much." Lisa and Mike Race. Warrington.
"I am writing to thank you for performing at the Summer Reading Challenge Presentation at the Theatre Royal. Your show was just right for the 700 adults and children who attended the presentation. On the evaluation forms we received many had stated that you were the highlight of the presentation. It was lovely to see so many happy smiling faces leaving the theatre. I hope we can invite you again to perform at one of our libraries." Kath Boothroyd, Senior Libraries Manager St.Helens
"Just a quick note to say thank you for entertaining the children & adults, so brilliantly during the party, everyone was so impressed. You are excellent at what you do, the children love you and I will definitely recommend you to my friends." Sian Evans Warrington.
"I first saw Paul perform when my daughter went to a 5th Birthday Party about six years ago. I was very impressed with the way Paul engaged the audience and the professionalism of his show. At that time I was Head of an inner city school in Salford and I booked Paul to do a Christmas Show at my school. The show was such a success that Paul has been doing the Christmas Show ever since and when I moved to a Headship in Oldham I have continued the tradition. He does one show for the older children and one show for the younger children. Even the most street wise children think Paul is "cool" and really enjoy the performance. The show changes and develops every year as Paul introduces new material. It is always fast paced and very entertaining and Paul is able to pitch each performance to the particular age group and audience. In fact the teachers are as keen as the children to have Paul back.
As well as being a great entertainer Paul is a very organised and efficient person to deal with. He is totally reliable and always works to the highest professional standards.
We have Paul's Show as a Christmas Treat but it would be a great feature on the school calendar at any time of the year."
Alt Primary School Head Teacher: Mr R Jackson
Average rating:
49 reviews
Apr 29, 2018
Brilliant
Thanks so much Paul for making Eva's 5th birthday so magical and as stress-free as a 5th birthday party could be.You had those kids in the palm of your hand from the minute they walked in the door. They were entralled by the magic, thoroughly amused by the puppets (there have been recreations of dead dog/hot dog going on since 5am this morning!) and thrilled with some great party games and dancing.I loved it that you were so professional and easy to deal with. And that you kept the grown ups entertained and involved too. The kids loved it and I supect we loved it just that little bit more. One mum wants to book you for her own party!Thanks Paul. You helped us give Eva an unforgettable 5th birthday party.
Jan 20, 2018
One 5 Star 5 Year Olds Party
What can I say. 5 Star performance by Paul and his puppet friends. He had 30 kids aged from 18 months to 9 years entertained constantly for a solid 2 hours at my little boys 5th Party back in January. His party was the talk of class the following Monday at school. So Paul and friends left an impression on them all. A good one that is.Thanks Paul for making his day special.Helen.
Jan 9, 2018
Brilliant Children's Christmas Party!
At our Christmas party, Paul entertained a group of 28 children ranging in age from 3 to 8 years of age and their parents/grandparents, absolutely brilliantly. The children and adults were often held spellbound. His show was great fun , the children's laughter evidence of their enjoyment. He is a charming man who has a wonderful gift for working with children. We shall definitely be booking him again. Thanks Paul.
Dec 31, 2017
Thank you!
Thanks so much for entertainment well done! Ore and all her friends had a fantastic time. Got so many messages from the mummies saying how their kids had a blast. Ore keeps referring to you and says it's the best birthday ever!! Definitely will be on my 1st recommendation list 😊. Thanks Paul
Oct 2, 2017
Great Entertainer
We have booked Paul for an annual children's event that we host for several years now. We don't feel the need to look for anyone else as we know we can rely on him to keep the children entertained and he is brilliant at including everyone (young and old) in the fun. He works extremely hard, utilising his many skills – plate spinning, magic tricks, balloon modelling and puppetry. The children are always spellbound and Paul's contribution is a huge part of making our event the success that it is.
Caroline – from a NW local authority
Sep 2, 2017
I'm 40, he was funny as!!!
I was at a friends wedding and found out about a magician performing for the kids. I took my little lad to watch.... OMG I was in stitches, this guy is fantastic.. it's real magic ya know... lol.....
Would recommend at any kids event.... Brilliant...
Aug 20, 2017
Truly fantastic entertainer
I booked Paul having seen him captivate a room full of 5 year olds a few years ago, and when it was time for me to find someone to entertain at my daughter's 4th birthday party several years later, I knew he'd be the perfect choice. Paul was efficient and professional right from the initial enquiry (which was dealt with promptly). I booked the 'Stress Free party package' and Paul totally delivered! He captured the attention of 30 pre-schoolers who were enthralled by his magic, games and interactive style. It was just great to see the children enjoying themselves, and he honestly made the party fun for the adults too. I wouldn't hesitate to recommend Paul to anyone seeking an entertainer – his organisation, professionalism & talent really takes the stress away, but more importantly, ensures all the children have a great time. Thanks for creating some great memories for us all Paul.
Jul 28, 2017
Superb entertainer!
What a fantastic entertainer, my son John and his friends had a great time at his 5th Birthday party. From the minute he arrived Paul had the group of around 30 kids totally engaged. Whilst the bulk of his audience were 4-5 years old, Paul kept everyone, both children and adults thoroughly entertained for 2hrs. We have had nothing but great feedback from all who attended and I would recommend Paul to anyone who is after an enthusiastic completely professional party entertainer. One thing that sticks with me is that Paul remembered not just John but all his friends names and really got them all involved in the fun.
Paul was worth every penny and John will remember the puppets and magic for a very long time.
Jul 18, 2017
Holly's 6th Magical Birthday
Paul you are outstanding!
Paul and the puppets performed in our small back garden on Sunday to an audience from ages 2 - 16 years. He was brilliant! Lots of smiles and laughs to be had. He even had the adults falling of their chairs with laughter. A great guy, friendly and reliable. I would most definitely recommend for any type of party. Had so many comments afterwards. Thank you Paul, excellent job!
Jul 10, 2017
Best Party Ever!
After reading some reviews I booked Paul for my sons 6th birthday party at home. Paul was amazing, his show kept the children entertained throughout the 2 hrs, so much so the children didn't want to go home! I would highly recommend Paul to friends. My son James told me it was the best birthday party ever. Thank you so much for bringing so many smiles and laughs to the children.
Page 1 of 5:
«
‹
1
2
3
4
5
›
»