Puppet Skills
Wow what a busy week. Friday I spent the morning using my puppet skills for a large Pharmaceutical company, the company are making video's for children who use feeding tubes and these videos are being shown to children using the latest Augmented Reality technology, the video's look great. Basically you point your phone on a card and the card comes alive with video, it looks amazing.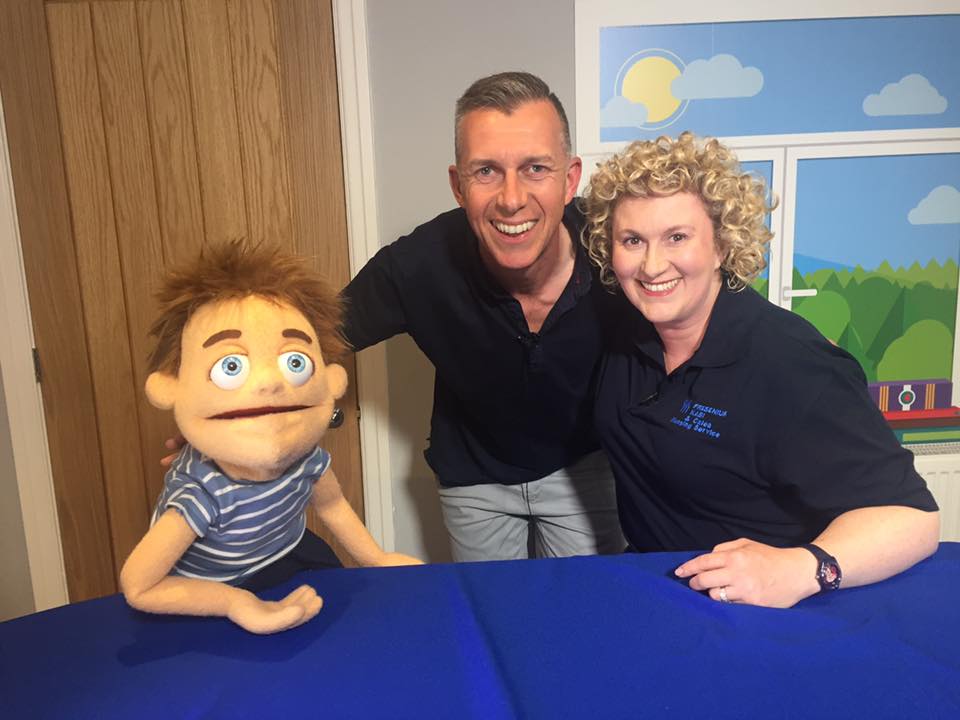 It's quite funny lay on the floor hidden out of view and not worrying about moving my lips because no one sees me, not like my regular shows at all.
Small Gigs
Saturday I had two party Packages, a very small party of 8 children and they were really lovely. Followed by a wedding with 6 children at Salmesbury Hall, some of the nicest children I have met in a long time and a pleasure to entertain. It's gigs like this that make my job so enjoyable.
Lovely, lovely, children and parents!
Sunday started with a two hour party package in Warrington at the Village Hotel, for two 7 year old girls and again lovely children and parents, a really great audience, all the adults joined in.
School Shows
Then on to Didsbury for 2 school shows, great weather and lucky really because we had rain in the morning. Lots of children on each show. A lively bunch, but still really enjoyable.
Garden Party
What can I say? A lovely party, this one being a surprise for a little girl by the name of Holly. This family had suffered a tragedy this year and wanted something to cheer everyone up and put smiles on faces. Such a lovely audience, all the adults joined in, the birthday girl was really lovely and even George the Guinea Pig joined in. An absolute pleasure to entertain and I'm feeling very thankful that my job brings so much laughter and happy memories for families and children.
School Shows
Monday morning saw me travelling over to Hartford for a school show, I think this must be my 12th or 13th year at this school, nice welcome and coffee and pastries on arrival. Popped home for half an hour between shows and then on for two more School Magic Shows in Newton le Willows. Really lovely children and teachers and some amazed faces in the audience, followed by some lovely comments from the teachers. What a great job I have.