Children's Party Entertainer Didsbury – Kids Parties

Est. 1986 with more than 5,000 happy clients. Check out the testimonials page.
Looking for a great children's entertainer who has done lots of parties in the Didsbury area?
"If you are looking for a children's party entertainer/magician then look no further and book Paul now, he is a true pro kids entertainer!
Paul built up an instant rapport with the children who loved the show, entertainment, puppets and games. It was an absolute delight to see all the kids and their little smiley faces as they belly laughed and got involved.
Thanks so much Paul for the magical party!" Mark & Gemma Tuson, Didsbury.
Book now to avoid the stress of running your party.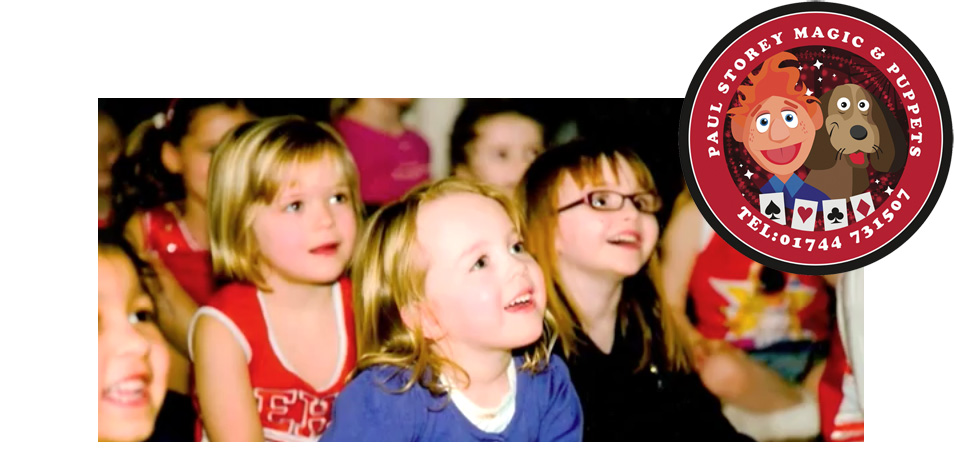 Highly recommended by mums and dads across Didsbury and the North West.
Unique puppets that interact with the children, amazing magic and lots of audience participation for a party the children and adults will talk about for a long time.
We make a big fuss of the birthday child and they are the star of the show!
Good clean family fun and great parties.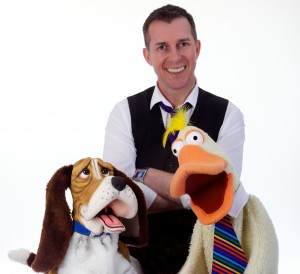 When it comes to your kids party entertainer you can't choose anyone better.
Magician Paul Storey is the ideal choice for birthday party entertainment, family gatherings, in Didsbury and the surrounding areas.
Trust Paul to provide the best entertainment possible for your next event with amazing magic and hilarious puppets that interact with the children.
For birthday parties choose from a 50 minute magic & puppet show, or a complete two hour party package with magic, puppets, music, games and prizes.
Paul gets booked year after year by parents, schools, libraries and holiday parks.
To check availability and to find out more click the quote button below for your FREE no obligation quote. Professional, reliable and friendly service.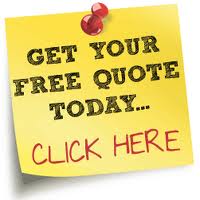 Tel: 01744 731507
Why choose Paul as your Children's Entertainer?
When it comes to entertainment choices for your next Birthday Party, you can't choose better than Paul Storey Magic and Puppets. With thousands of parties and years of experience, how can you go wrong. In fact Paul entertainers more than 9,000 children every year and over 30 years has entertained for more than 5,000 happy clients.
The star of the show is the birthday child, they help out with the magic and are made to feel special on their party day. Some children are shy and don't want to be the centre of attention, we never force anyone to do anything they don't want. We take a softly, softly approach when its needed, but when the birthday child sees other children coming up to help and enjoy the magic, fun and puppets so much, they usually do come up to help and surprise the parents.
Do you want your party to be the talk of the school playground? Paul gets lots of great feedback from parents and usually the children talk about the party for days if not weeks and beg Paul to come back the following year.