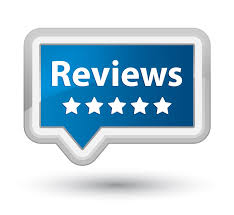 What my clients say about me is very important. Below you will find some recent testimonials from my valued clients.
"Mummy he was the funniest man ever, I want him at my party", are the words that came from my 5 year old son last November after watching Paul perform at his friends birthday party. The next day Paul was booked even though it was another 10 months until his party. Everyone thought I was crazy booking my sons party so far in advance but we didn't want to miss out, not any magician would do! Paul has been great during the booking procedure and very accommodating with all our requests. Now the words out of my sons mouth are 'how many more sleeps until Paul is at my party. The 3rd of September can't come quick enough we can't wait to see Paul again! Melissa Platt, Bolton.
"Thank you for being a part of our very special day. In fact I'd go as far to say that you were the key to the success when it came to our wedding, which had so many children attending.The feedback I got from the kids and parents was outstanding. I know that both William and Ava thought you were the bees knees and still talk about your puppets. We have such lovely photo's of our children in fits and giggles and with the most amazing expressions and that's down to you.So thank you so very much for making our wedding day so memorable for so many. You're Awesome – That's Official!" from Jenna, Will, William and Ava White. Chester.
"We just wanted to say Thank You for the wonderful party you did for our daughter (Imogen's) birthday. All the children & the adults enjoyed it. A lot of the mums said how "buzzing" the kids were when they got home & that you were the best entertainer they had seen. Imogen said it was the best party she had ever had and as a mum, it warms my heart to know she had such a good time." Ann & Clive Butler. Warrington.
"I would just like to say a huge thank you for making Jennifer's party such a great success. She had a fantastic time and it will certainly be a birthday that she will remember. As a teacher I know how difficult it is to engage children for a length of time , but you have a lovely, professional manner with the children and kept them involved all the time with the different elements of your performance. I had a lot of positive feedback from the parents and I certainly wouldn't hesitate in recommending you to others. You certainly did take the 'stress' out of the party! Thanks again." Pam Jeffs. Northwich.
"I just wanted to thank you again for the fantastic job you did for us, Joseph and his friends. The children all enjoyed themselves as was obvious from their faces, shouts and general excitement, and we've had several messages of thanks for a wonderful party." Anna Basford. Bowdon.
"What else can I say except a huge thank you for making Max's party a great success. The children were absolutely captured with the magic show and the puppets and the games you played following the food were just great. What all the parents commented on was the way you got them involved too. Everybody, especially Max had a fantastic time. The best party ever! Thank you so very much." Lisa and Mike Race. Warrington.
"I am writing to thank you for performing at the Summer Reading Challenge Presentation at the Theatre Royal. Your show was just right for the 700 adults and children who attended the presentation. On the evaluation forms we received many had stated that you were the highlight of the presentation. It was lovely to see so many happy smiling faces leaving the theatre. I hope we can invite you again to perform at one of our libraries." Kath Boothroyd, Senior Libraries Manager St.Helens
"Just a quick note to say thank you for entertaining the children & adults, so brilliantly during the party, everyone was so impressed. You are excellent at what you do, the children love you and I will definitely recommend you to my friends." Sian Evans Warrington.
"I first saw Paul perform when my daughter went to a 5th Birthday Party about six years ago. I was very impressed with the way Paul engaged the audience and the professionalism of his show. At that time I was Head of an inner city school in Salford and I booked Paul to do a Christmas Show at my school. The show was such a success that Paul has been doing the Christmas Show ever since and when I moved to a Headship in Oldham I have continued the tradition. He does one show for the older children and one show for the younger children. Even the most street wise children think Paul is "cool" and really enjoy the performance. The show changes and develops every year as Paul introduces new material. It is always fast paced and very entertaining and Paul is able to pitch each performance to the particular age group and audience. In fact the teachers are as keen as the children to have Paul back.
As well as being a great entertainer Paul is a very organised and efficient person to deal with. He is totally reliable and always works to the highest professional standards.
We have Paul's Show as a Christmas Treat but it would be a great feature on the school calendar at any time of the year."
Alt Primary School Head Teacher: Mr R Jackson
Paul Storey Magic & Puppets
Average rating:
64 reviews
Feb 11, 2019
Awesomely Entertaining!!
So pleased we picked Paul - 30 children were kept mesmerised for the entire party which is no easy feat in a room full of mainly 4 and 5 year olds. Thoroughly enjoyed by all the children, parents and family who have raved about the party. Very funny with an added layer of humour for us grown ups too that kept us giggling. All the children were included and the time flew by. Fantastic choice all round and we would definitely recommend heartily to others!
Feb 11, 2019
Fantastic 5th Birthday Party!
After seeing Paul entertain at a friend's party about two years ago I chose to book him for my son Henry's 5th Birthday Party on 9 Feb 2019. He did not disappoint and had the whole audience of 31 children laughing, participating and generally enjoying themselves having a whale of a time for the entire 2 hours. Great end to the party with all the children getting their grown up to join them all to dance to ChuChuWah! Would not hesitate to recommend. Lots of positive comments received after the party from the other children's parents.
Feb 3, 2019
Holly's 5th birthday party.
We booked Paul for Holly's 5th birthday party. He was absolutely fantastic, so funny, so entertaining. A thoroughly lovely man too. So worth every penny and thoroughly recommend him for any children's birthday party to make it so special and so amazing.
Thank you very much Paul and your funny puppets too.
Laura and Holly.
Jan 7, 2019
Just Amazing!
Paul made my daughters 5th Birthday party just brilliant. We had 32 children and were a little worried that there would be too many kids, but Paul had them all in the palm of his hands from the minute they walked in. He even entertained all the mums and dads!! It was a wonderful show. We had Paul for the full 2 hours and I would definitely recommend as we didn't have to do a thing! Paul a huge thank you for making Holly's 5th birthday so memorable - we cant thank you enough!
Dec 27, 2018
Christmas Eve Magic!
Paul delivered a really lovely show for 3-8 olds. My grandchildren, my daughter's friends and kids loved it! The adults were as engaged as the children! It was a well prepared show with a good mixture magic/puppet show, balloon modelling, plate spinning and Paul proved to be an excellent ventriloquist! It was a total success! Paul has a very pleasant, engaging personality and presence! There were no cheap clown type of tricks to get laughs! It was beautifully prepared home enertainment of high class ! We were glad we ordered some balloons and spinning plates for little bit extra. It was very good entertainment and you made the Christmas Eve afternoon very special! Thank you!
Nov 26, 2018
Spellbound!
Paul is amazing he had the children "Spellbound" ! 32 children (aged 4 & just 5) absolutely mesmerised!!
Can't recommend Paul Storey enough 10 out of 10 isn't enough!
Thank you so much x
Nov 22, 2018
8th birthday party
Alice and her friends had a wonderful time and are still talking about it days later. When I asked what they liked best about the show they said everything. Her little sister, Lucy, really thinks the magic wand is real, she's still waving it about and it's worked so far.
Many thanks again Paul, you did a brilliant job. The girls are already recommending you to friends.
Nov 19, 2018
AMAZING SHOW!
A huge thank you to Paul for such an entertaining show. We had a mix of kids from 1 - 9 yrs old and he managed to keep them all entertained (including the adults!!) would highly recommend him and will most definitely be booking again! x
Oct 8, 2018
Two hours of fun!
We had Paul entertain 17 very excited 6/7 year old girls to celebrate our little girls turning 7. Everyone had a great time, joined in, and laughed non stop. We would definitely recommend!!!!
Sep 25, 2018
Fantastic...thank you!
Paul, thank you so much for making Isaac's 5th birthday party one to remember. All the children had a fantastic time – you had them enthralled from the minute they arrived. All the parents passed comment on how much their children (and themselves) had enjoyed the entertainment. Thank you for arriving early to the venue and providing a stress-free party that entertained 30 5-year olds for 2 hours!
I will definitely be booking you again!