Happy New Year everyone!
CHRISTMAS 2015
The run up to Christmas is always crazy for children's entertainers. Every year I say that all cards and presents will be done in November. Did I manage it? No, but at least all my presents were bought early this year.
CABIN FEVER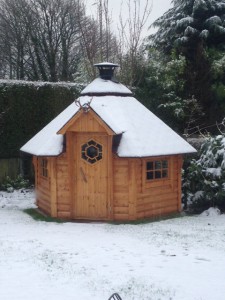 I had a few days off between Christmas and New Year so the Smith-Storey household (two adults, one Labradoodle) had time to relax and unwind. We ordered an authentic Artic Cabin from the RHS Flower Show in July and it was delivered in November. So the plan was to have Christmas dinner in the cabin and light the fire, Christmas dinner being Turkey Burgers.
BLOG
Didn't have any resolutions for the New Year, more goals really, more practice of magic and ventriloquism and to write more blogs. More reading and keep going to the gym.
FILMS
We watched Charlie and the Chocolate Factory (the original) Matilda and the new Star Wars movie in December, I remember the original Star Wars film coming out and my dad telling me to wait for it to come on TV.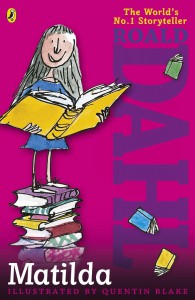 BOOKS
I want to read more this year and have decided to read and research some children's books, more on this later. Read "Matilda" Roald Dahl, "Gangsta Granny" David Walliams,  "Eager" Helen Fox and now reading "The Graveyard Book" by Neil Gaiman.
QUOTE
I love quotes and often get laughed at for quoting them but here is today's. More to follow.
"You are here to evolve and make your consciousness high.You are here to dance, sing and celebrate life. You are here to help others to make their life happy. We are here not to compete, but to learn, evolve and excel. We are not here to make divisions in the name of prophets and religions. We are here to encompass the world with love and light."
― Amit Ray.
Thanks for reading.
Peace, love and happiness.
Paul