Hello. Thought I would give you a quick update on what has been going on, in my crazy world of magic and ventriloquism.
I have had my busiest summer ever with Library shows, end of term School shows, outdoor events including Newton Town Show. Met some amazing people and caught up with some familiar faces. I have entertained at a few holiday parks this year too.
In between shows I have been taking our dog Dexter for longer walks, he was putting on weight. I have also joined a new gym, closer to home and really enjoying getting back into fitness, in fact it's become quite addictive after a while and I miss the days I can't make it to the gym. In between shows I have a lot of travelling and decided to try Audible for a month. I'm loving it, I have listened to two books (in just a few days) on business while driving or walking the dog. One of the books "Oversubscribed" mentioned that on average we only get 80 trips around the sun, more if we are lucky, some people less, it does make you think. I'm also enjoying "Black box thinking" at the moment.
Both books have motivated me to try harder in providing the best possible service for my clients. I have had some really nice reviews recently. Including this one from Melissa Platt, thank you Melissa…
"Mummy he was the funniest man ever, I want him at my party", are the words that came from my 5 year old son last November after watching Paul perform at his friends birthday party. The next day Paul was booked even though it was another 10 months until his party. Everyone thought I was crazy booking my sons party so far in advance but we didn't want to miss out, not any magician would do! Paul has been great during the booking procedure and very accommodating with all our requests. Now the words out of my sons mouth are 'how many more sleeps until Paul is at my party. The 3rd of September can't come quick enough we can't wait to see Paul again!
I realised I only had one review on Google so have launched a competition to try and get some more. Thank you to those who have already left reviews, I really appreciate it.
I had a bit of a shock when I found out my old Entertainments Manager Kenny Frier (my first season at Pontins 1988) had suddenly died. It's times like this, that make you think about your friends and family and spending more time with them. On a positive note my assistant from Pontins Nettie, who is from Liverpool has got in touch via Facebook, she has only just got onto Facebook… she really was the best children's auntie and assistant anyone could hope for. She practically ran the children's club at that time and was also my assistant when performing illusions, very happy times.
I am a member of the Manchester Circle of Magicians and attended a lecture last night by the brilliant John Archer, a comedy genius and a really lovely guy. Below is a clip of John performing on "Penn & Teller Fool Us"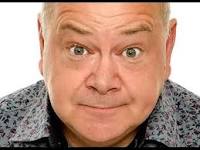 I'm also a member of the International Brotherhood of Magicians and will be off o the next Convention this September in lovely Buxton. They also put on a great children show on the Saturday 10 September, if you're in the area or fancy a ride out to this lovely Spa Town, why not go and see the show. It's the Sooty & Friends Magic Show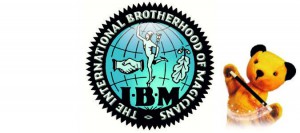 Also on the Saturday evening it's the  International Stars of Magic Show this promises to be great show for the whole family.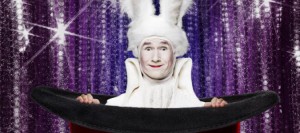 Well I have more reading to do and more magic to practice. Thanks for reading, speak soon.
Paul Storey