Looking for great Kids Party Entertainment?
For the best children's party ever! Professional, friendly, trusted and reliable.
Est. 1986 with more than 5,000 happy clients. Check out the testimonials page.

Five star reviews!
Finding Great Kids Party Entertainment should be easy!
How can I help? If you have any question or comments, please get in touch.
Amazing Shows from 50 minutes to 2 hours!
Perfect for children age 4-9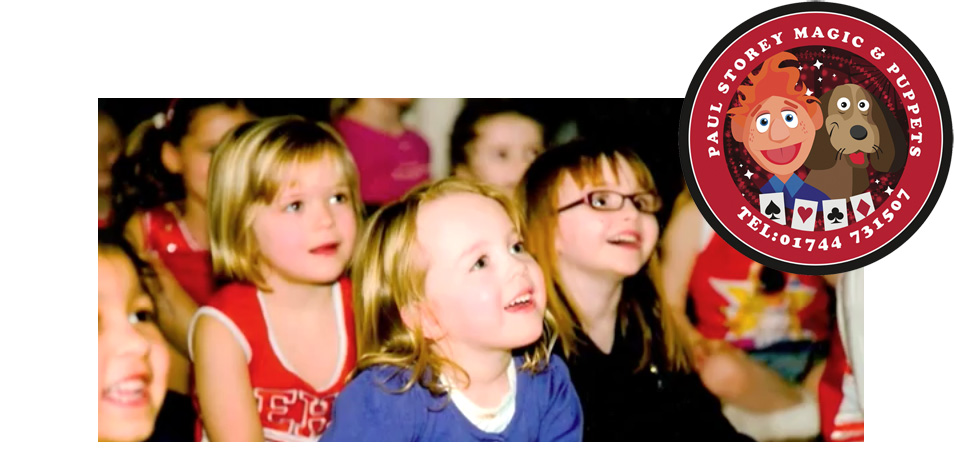 Plate spinning
Magic
Balloons
Puppets
Ventriloquism
Great Games
Modern Party Music
Stickers
Prizes
Snow Machine

With thousands of parties and years of experience, how can you go wrong.
In fact Paul entertainers more than 9,000 children every year and over 30 years has entertained for more than 5,000 happy clients.
The star of the show is the birthday child.
They help out with the magic and are made to feel special on their party day. The birthday child gets balloon sculptures and a magic wand to keep just for helping.
Do you want your party to be the talk of the school playground?
Paul gets lots of great feedback from parents and usually the children talk about the party for days if not weeks and beg Paul to come back the following year.
You can choose a 50 minute magic and puppet show or a two hour party package with magic, unique puppets, music and games.
All the games Paul plays are non elimination games, avoiding upset children and boredom between games. If your party is in a hall we even bring along a snow machine. We can source and supply balloon sculptures for the children, magic wands & magic tricks.
To check availability and to find out more click the quote button below for your FREE no obligation quote. Professional, reliable and friendly service.
Get your quote today.
Tel: 01744 731507
Choose from the following…
A fun filled 50 minute magic show with puppets & ventriloquism, the birthday child is the star of the show and gets to help out with a special magic trick, they get take home balloon sculptures and a magic wand for helping. Just perfect for children age 4-10.
A two hour stress free party package, which includes, fun filled amazing magic, puppets, a short break for the children to eat the party food, then music, snow machine, games and even includes prizes. Perfect for children age 4-10.
For younger children age 3 & 4 we also offer a 90 minute show with a mixture of magic, puppets, party dancing, games and a snow machine.
You're probably wondering "Paul why in the world should we book you over any other entertainer?"
Your party will be stress free and remembered by the birthday child for a very long time. A 100% money back guarantee.If your not happy with the level of service and quality of the show, you can have your money back! Paul confirms all shows by e mail and a phone call 24 hours before the party, so you can relax, knowing your party is in safe hands. Amazing magic and hilarious unique puppets. Paul arrives early to set up his show and greet the birthday child. The birthday child is the star of the show. Just provide the children, food & cake and Paul will take care of the whole party, leaving you to enjoy the day.